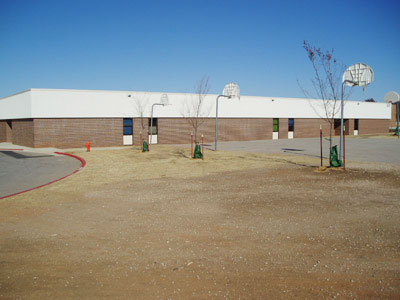 Hefner Middle School Classroom & Elevator Addition (Oklahoma City, OK)
Architect: LWPB Architects & Planners, P.C.
Addition and remodel of existing middle school. New addition totals 18,000 square feet, single story. This project includes addition of new elevator to existing two story building and handicap lift for ADA accessibility inside existing facility. In lieu of conventional heating and air conditioning, Owner has selected geothermal systems to reduce operating costs of HVAC.